How to help your child learn at home during isolation
Are you freaking out about your kids falling behind, and how you'll teach them at home?
As a mum with a grade prep daughter (this is her first term of school),
I'm pretty disappointed and worried about her missing up to a term (or even more) of reading, writing, mathematics, music and the great attitude she has towards going to school.
Luckily, I'm also a teacher, so I've started creating a planner of activities to do each day with my daughter. I'm basically following the general pattern that they follow at school, of reading, writing, maths, science, music, art, social and global studies and mindfulness.
I've created FREE a program of 1 activity each day for 30 days, in your inbox each day.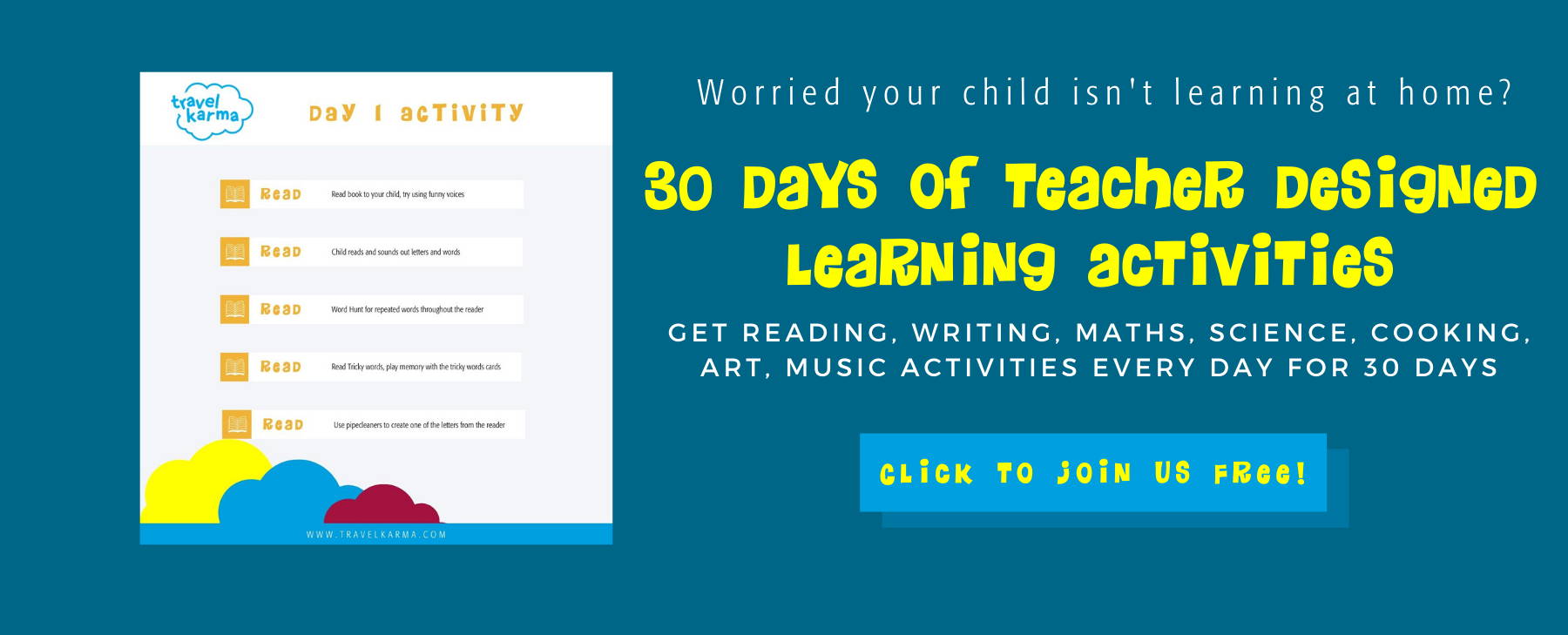 TEACH YOUR CHILD AT HOME (AND don't lose your sanity)
Setting the scene for school at home
To get kids into the mode of "school" try to emulate the school environment as much as possible. Tell your kids about the routine you're planning to follow, they will be doing school at home, they'll do reading, writing, maths, science, art, music etc.
Ask them to wear their school uniform, and you can also pack their lunch box and snacks for their breaks. You may even like to try having a bell, or even letting your child ring the bell for "play time" end of sessions and end of school.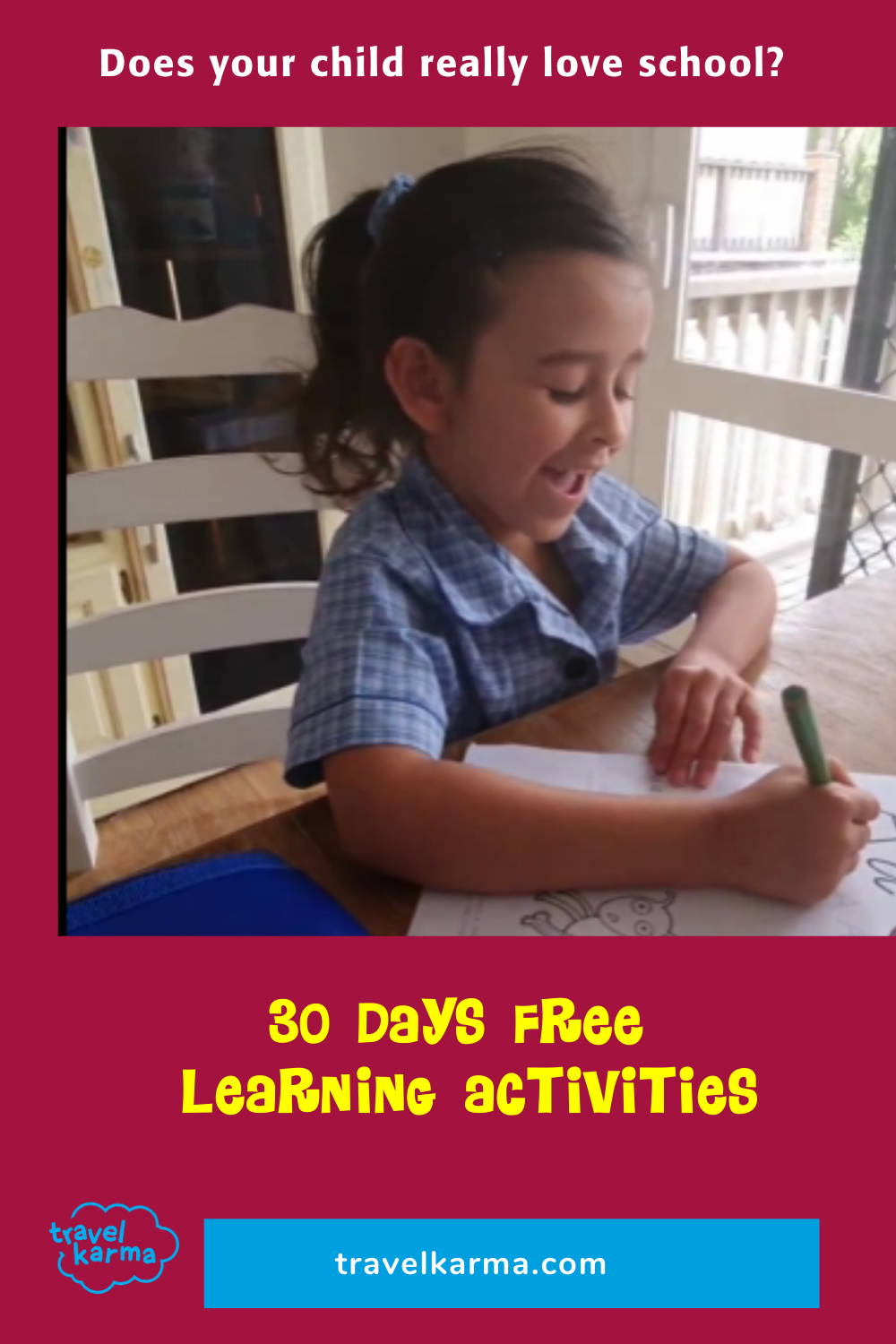 Timings for activities at home
You don't need to set a time for each activity, I find it easier to go with the flow, some activities your child will find very engaging, with others they will get distracted or lose interest. If you are working from home, you may find it useful to give free play times so you can get some work done, and the kids don't expect their parent to be actively engaged in the activities with them all the time. I've written some advice on independent activities kids can do at home, so you can get a break.
You don't have to do every subject that your child would do at school every day. If you are following a school timetable, they would generally do some reading and writing each day. You can blend with other activities, you can read science experiment instructions or a cooking recipe together and write a description and then skip the other reading and writing activities on a particular day. You could sit down and read a magazine or newspaper with your child, asking them to point to words they recognise. They may also start to notice letters and words on TV, on signs they see, or on food packages. I've created 10 science experiments with a template for reading and writing.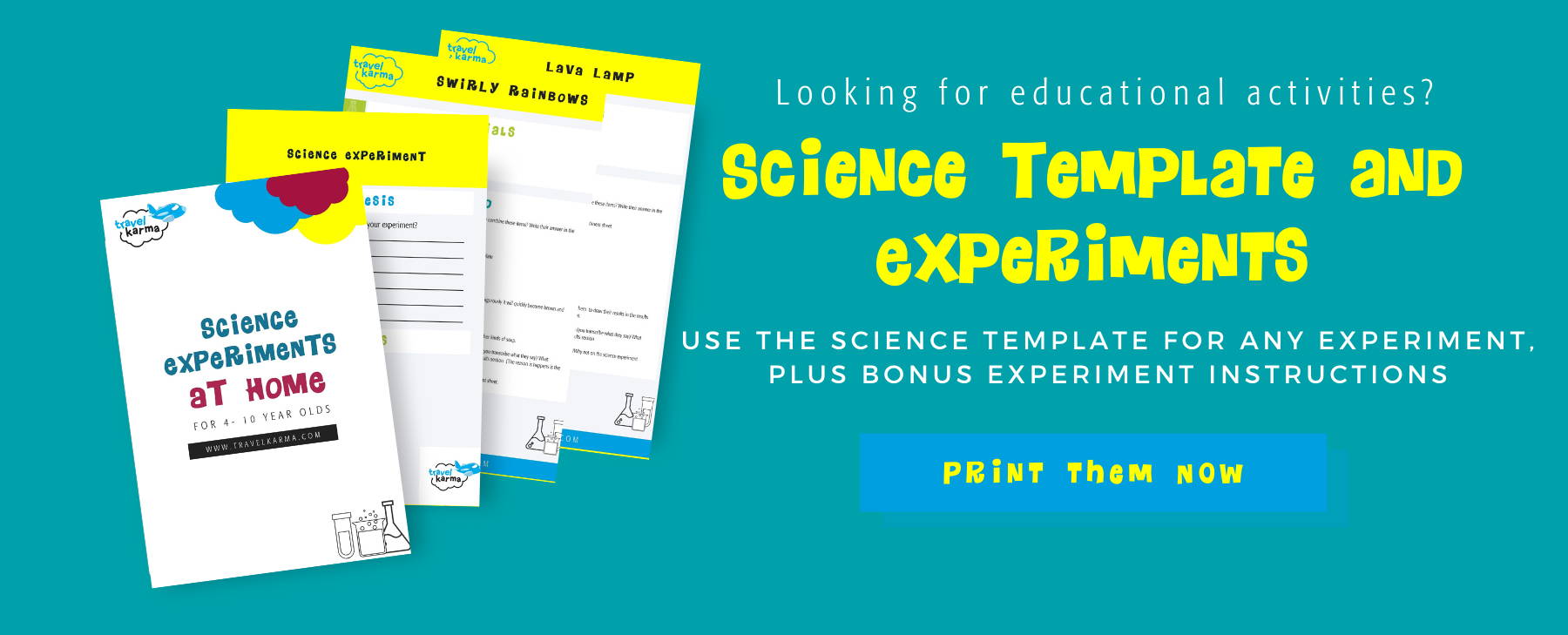 You're not a teacher, and you have many other duties and stresses to deal with (even more if you're working from home!). This is not going to go perfectly. Sometimes your kids won't feel like
co-operating, you might only get one activity done in a day (or none!). This is okay. We are all in uncharted territory at the moment, and we are just doing our best. Your kids shouldn't expect that you are there for them as a teacher substitute every day for months.
Kids don't learn at school all day every day. Even teachers at schools get sessions off while the students go to specialist lessons, so don't set crazy expectations for yourself or your kids. At school students have sports days,curriculum days, excursions, incursions, school holidays and lots of other things that take them away from the usual classroom activities and learning.
Sometimes it seems like screen-time is a dirty word, but kids love them, and there are many very engaging educational apps and websites you can use. They are particularly good to engage kids independently, as you will still have things to do around the house and have a break for your sanity, you can't spend all day helping the kids learn.

Independent activities for kids
There are lots of other screen free activities kids can do at home that don't require much input from you. Kids love to get fresh air outside, they can play chasey, hop scotch, climb trees, make mud pies, do some gardening, play in a cubby house, play hide and seek, collect leaves of rocks, look at bugs, use a stick to draw in the dirt, and so many more activities.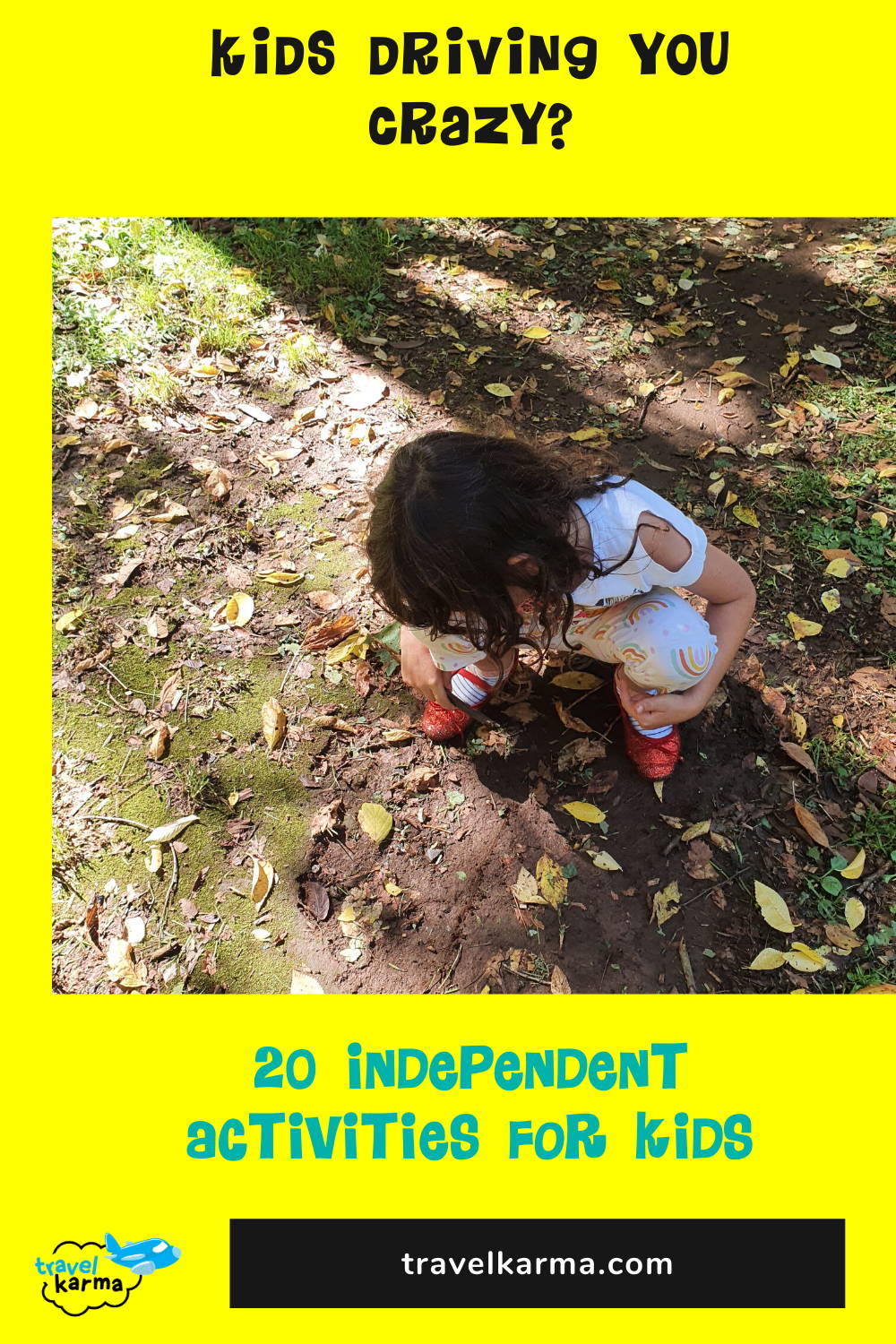 Looking for some more independent activities for your kids to do at home? I've created a whole list of things your kids can do at home by themselves so you can get some time to work from home, do some cleaning or just have a break!
Comment below, how are you managing at home with your kids?