Work from home AND home schooling? Get both done
Home school your child and work from home during Coronavirus Isolation
I've been working from home since my daughter was born 5 years ago. I have come up with a few strategies over the years, and the last couple of weeks being at home every day I've extended them further. I hope you can implement some of these strategies too!
There are a lot of hours in a day
The kids aren't awake for ALL of them (well most kids aren't). I get up very early about 5.30am which gives me a couple of hours of uninterrupted work time. (Don't over do this, if you're exhausted, sleep til a more normal hour), but this is a good one for getting a couple of uninterrupted hours of work done. I then do another couple of hours after the kids go to bed (on the days I can keep my eyes open and am not snoring on the couch by 9pm). I also do this on the weekend and get in a few hours while the kids are playing, or I ask my husband to entertain them so I can get some work done.
Work while the kids are working
Once I've got my daughter started on an activity, I can usually work on my computer next to her and just be available if she needs me to help occasionally. If it's a science or cooking activity then I need to be fully involved, but if its tracing letters, colouring or counting I can usually sit next to her and work away.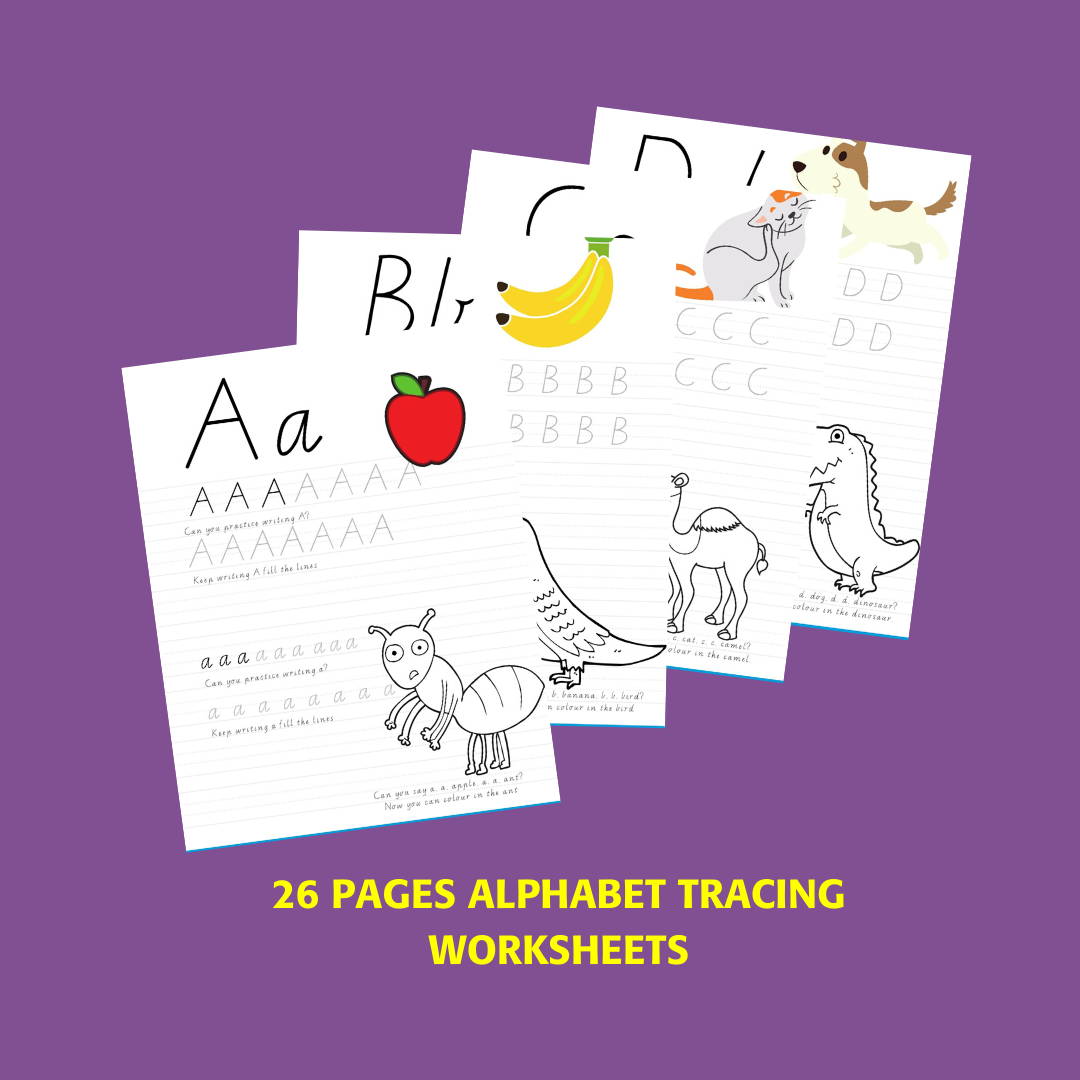 Work while the kids are playing independently
There are many activities kids can do independently, that don't really need your interaction, but they often like to have you nearby. As I write this I'm sitting in the backyard (I hope a bull ant doesn't bite me like last week!) while my daughter is on the swing. I have more advice you can read on independent activities for kids in this article.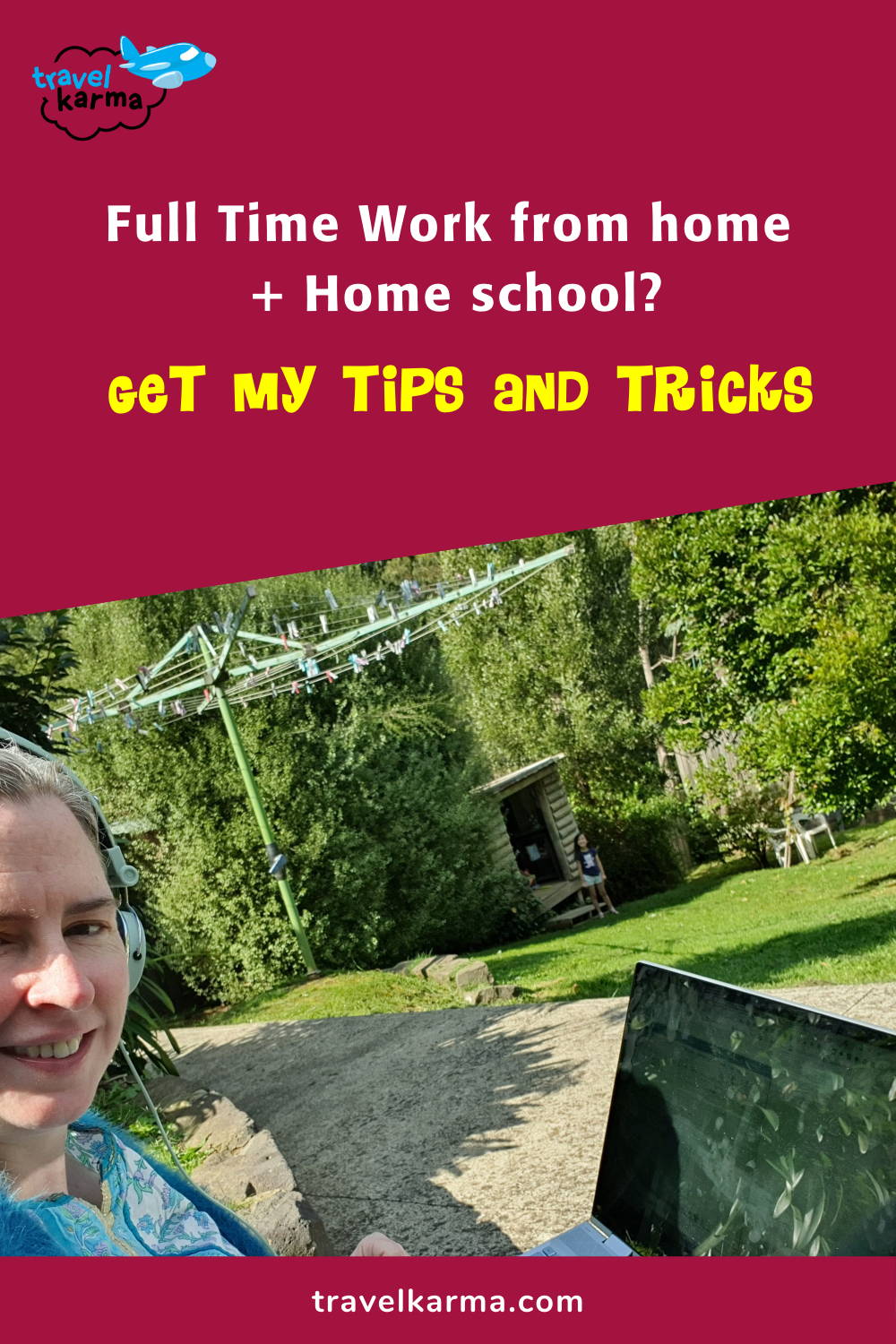 Set up the kids to get their own snacks
If you have very young kids you can set up a "snack station" on a low table that they can reach. I've done this with both my kids since they were 1 year old. I set it up with a variety of things they like such as tomatoes, cheese, sultanas, crackers, strawberries, apple and banana. I also put their water bottle on the table. I take them to the table and show them what's there for them to eat. As the kids get older, I've taught them to be more independent and they go to the fridge and get the snacks they like from the fridge or cupboard. You need to make sure that the snacks you want them to have access to are on a low down shelf and encourage them to get them themselves. I take a break for lunch and we all sit down together at lunch time, but if they just want snacks throughout the day, mostly they help themselves.

Be flexible about where you work
There are many places you can work if you have a laptop and headphones, or even just your phone with email and video chat. I do work calls in the car very often while I'm driving the kids somewhere (obviously that is much more limited at the moment since we are mostly at home in isolation).
As mentioned earlier, I work beside the kids at the kitchen table while they are doing some school work or independently playing. I take my computer outside while they are playing outside. I keep my computer on my knee and sit next to them and work while the kids watch tv or a movie. Even just with my phone I can answer emails and chats about work while sitting with the kids.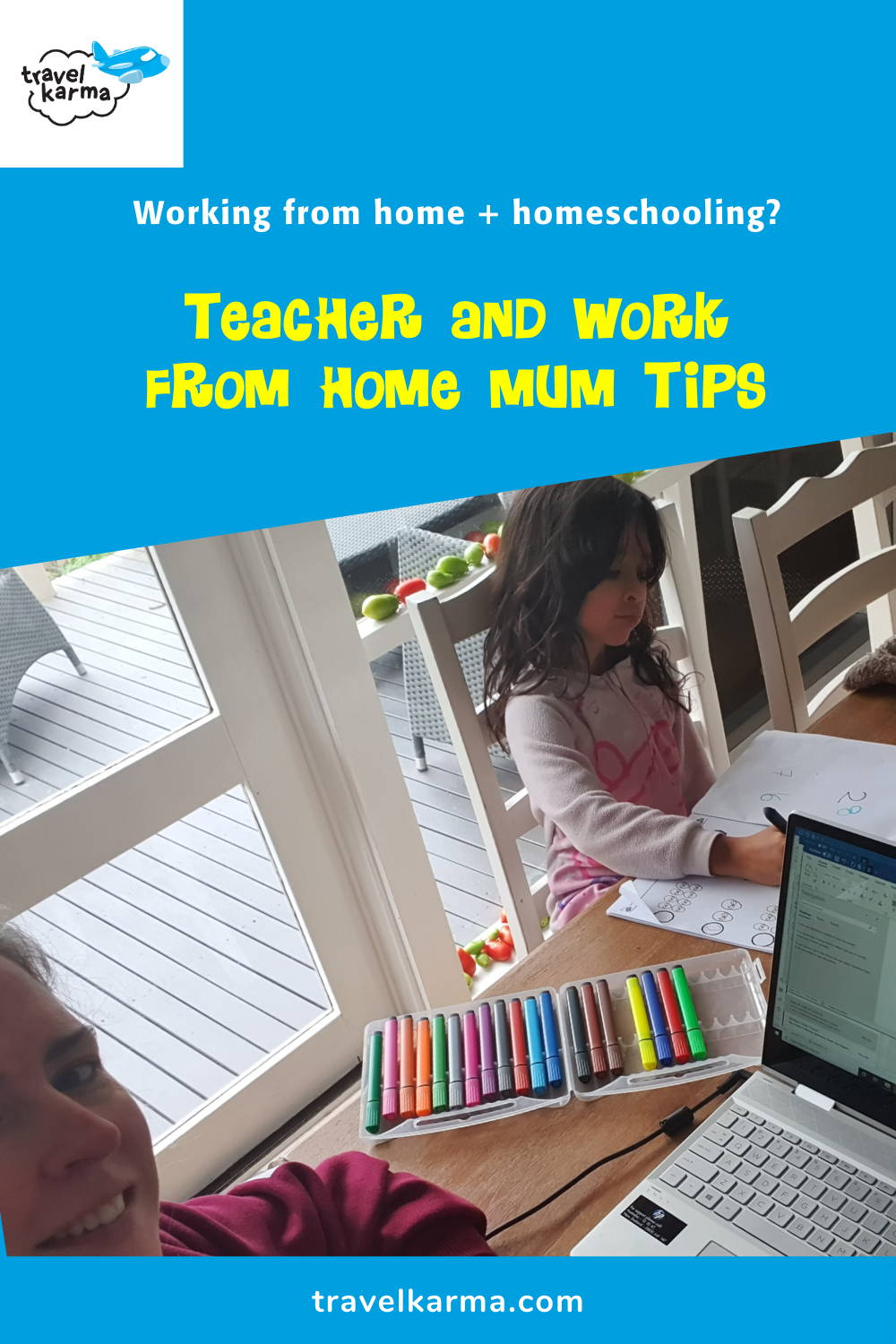 Make a deal with your kids if you need to do some really important work uninterrupted
Depending on the ages of your kids you can just be really open with them and tell them you need to be on a call and they can't interrupt you for a few minutes. You can't do this too often (maybe once a week maximum), but if I set my kids up with a movie and snacks and say I'll be a while do they think they'll be able to let me work quietly for while, they are pretty good. The 2 year old asks the 5 year old for help. I also tell the 5 year old we can do something together later when he goes to sleep if she helps me out now. You can also resort to rewarding them with sweets or stickers or an activity they really like later in the day.
Screen time!
I do let my kids have screen time because they really like it and it keeps them engaged while I get some work done. There are lots of apps that are educational on the ipad. I have downloaded some, for example my daughter's school follows jolly phonics, so I have searched for some Jolly Phonics apps for reading and writing and there are a lot. She also has a subscription to Mathletics through the school so she enjoys using that. I have Bee Bot coding as well that introduces kids to the concept of coding. I also let my kids just watch tv, and also do some exercise via YouTube. There is a program called cosmic kids yoga which they really enjoy, and it calms them down at the end of the day. I join in myself sometimes too, they find my unco yoga moves pretty hilarious!

Know when your kids need you and be present
You may be reading this thinking, gee does this chick interact with her kids at all? I'm not necessarily highly emotionally intelligent, but I do try to keep in tune with what my kids need. Luckily they are not exactly subtle when they need me. My son will slide between me and my computer screen and say I want to sit on your lap, or I want to cuddle you. When he does that I know that's it for work for the moment and I just need to put the computer down and be present with him. My daughter will get exasperated at times and say Mama you're not looking! (Or listening). So I try to understand that she really needs me then, and stop working for a while.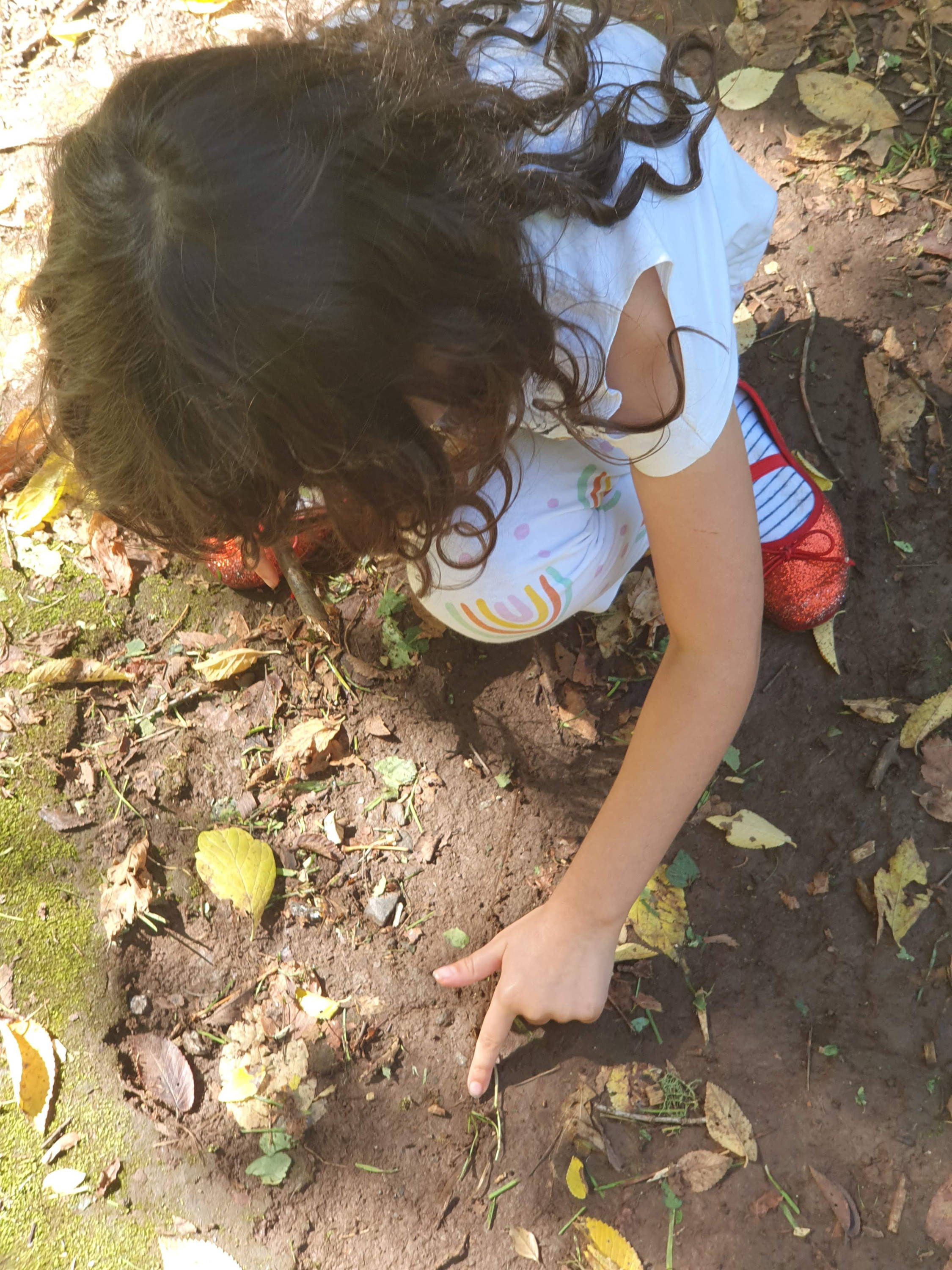 Looking for some more independent activities for your kids to do at home?
I've created a whole list of things your kids can do at home by themselves so you can get some time to work from home, do some cleaning or just have a break!
Do you need entertainment and education at home for your child?
As I was a teacher I have created activities, writing worksheets, science experiments, letter practice, games and more for my daughter to work on. I've created 30 days of free activities that are sent to your email inbox each day. If you'd like to join us, click here!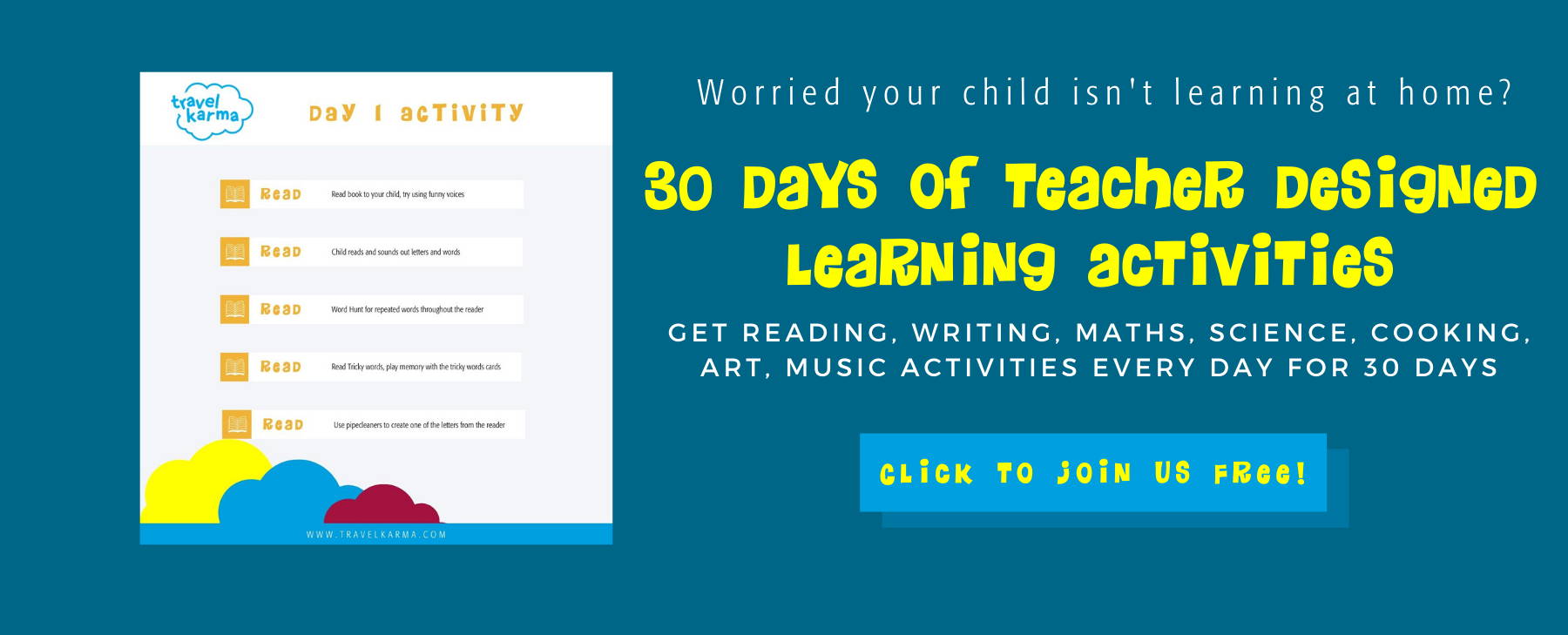 Comment below, how are you managing at home with your kids?