Pondicherry - India
A little bit of France in India
Pondicherry is the "French" part of India. It was one of my favourite weekend getaways from Bangalore when I lived there.
I think Pondicherry is gorgeous. There are a few streets that look European (to me, but I'm Australian, so definitely not an authority on what looks European) with cobblestone/paved roads and the architecture.The "French" part of Pondicherry (also known as Puducherry) is called White Town. There are several streets in this area called "Rue" instead of street and you can see the signs on the walls of these streets.

If you're looking to travel in India, you may be worried about cultural norms and tips. You can read my tips on do's and don'ts here.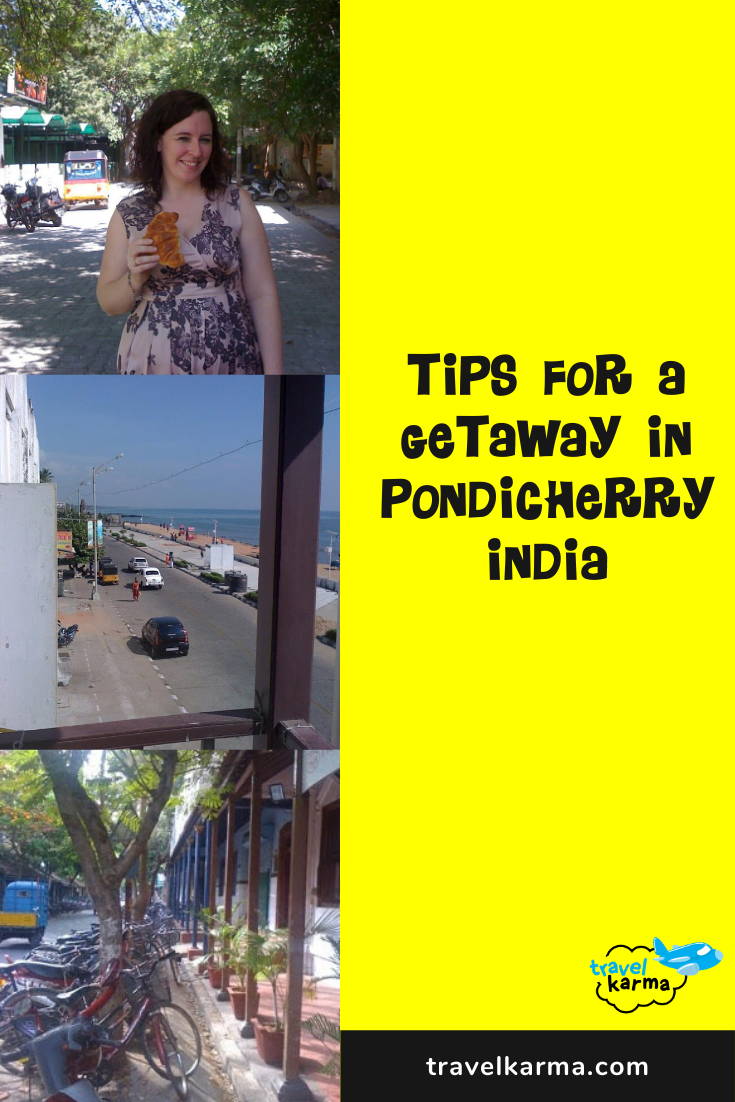 Cobblestone/paved streets and overhanging trees.
Of course with the rickshaws around you won't mistake Pondi for Paris.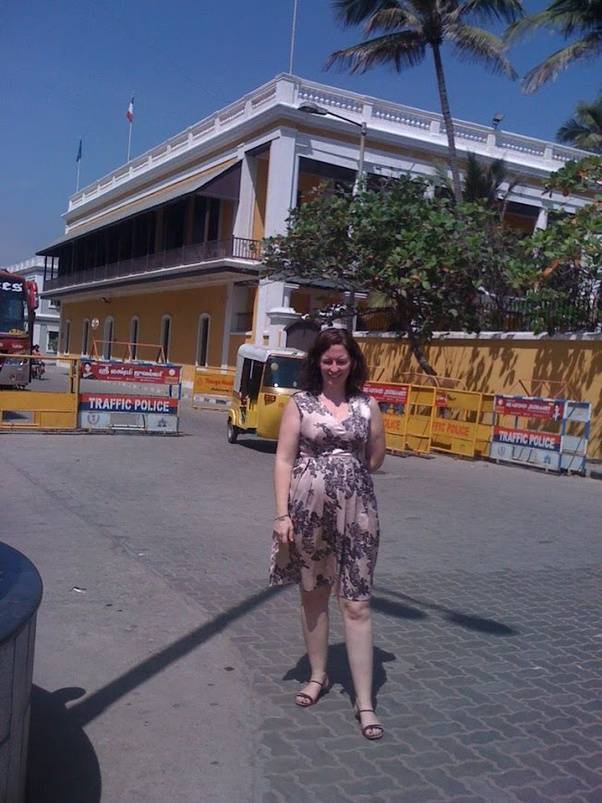 Architecture
I'm not sure what this building is, but it's quite cool. (Of course the police barriers point out that it's not Europe!) I found this article which as more on the archtecture of Pondicherry. Pondicherry – Architecture in the French Quarter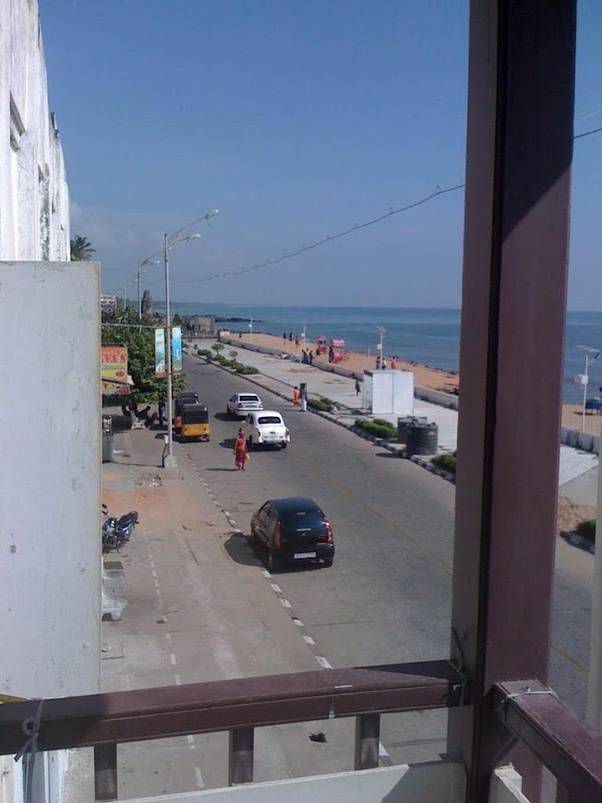 Beachfront
This is the view from the balcony of one of the hotels along the beach in White Town.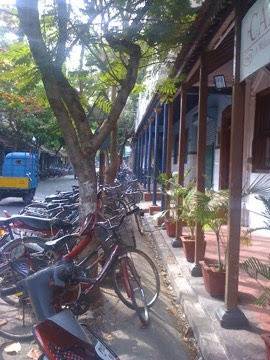 Bicycles -
This is one of my favourite pics from Pondi, I love the trees, bikes and columns of the verandah. (Plus the unmistakably Indian 3 wheeler vehicle in the background :) )
Eating
There are some French restaurants in Pondicherry, but I would argue how authentic most of them are. They do have a couple of French dishes on their menu's, usually French onion soup, baguettes, crepes and one or two mains.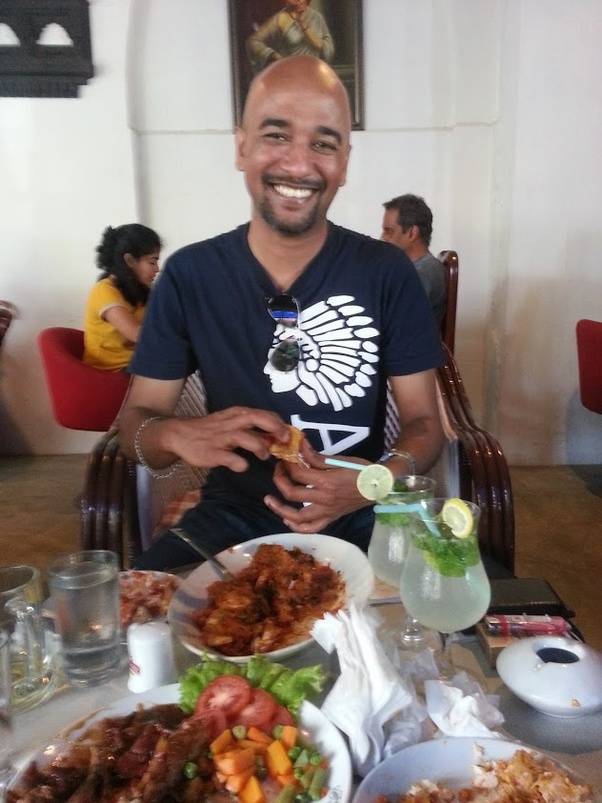 I would recommend sticking to local food, and there is great seafood there. My husband thoroughly enjoyed crab when we were there, look at this smile!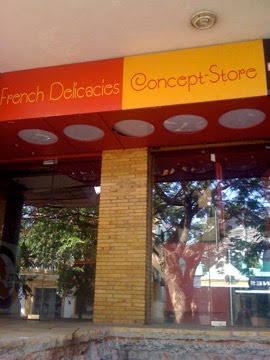 French Bakery (where I got the Croissant in the first pic).
There is a bakery which has excellent bread and pastries. It's called baker street. It has croissants, baguettes, quiches, and chocolates.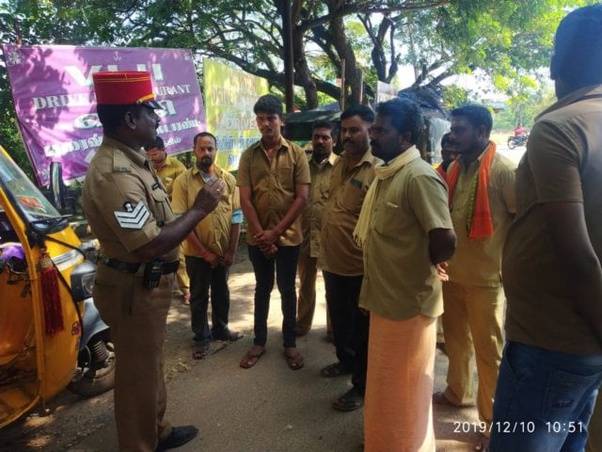 Police!
The police have a different uniform to police in other parts of India, with a red hat. This picture is copied from the Pondicherry police facebook page, as I didn't have a picture of my own to share.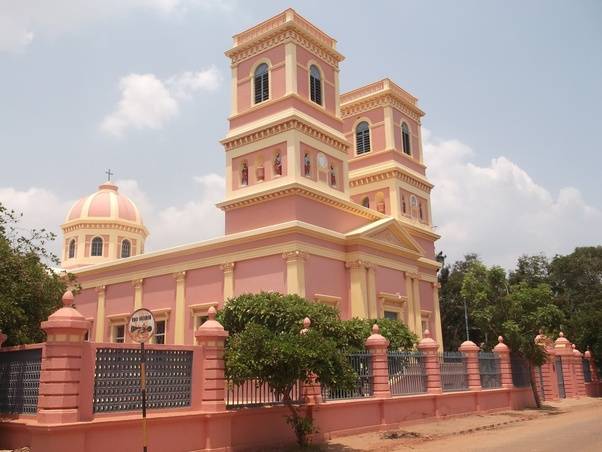 French Mass
When my husband and I went to Pondicherry we were looking at possible wedding venues. So we decided to go to mass at a beautiful Catholic Church in White Town (also known as the French Quarter). We were sitting there and after a few moments realised the mass was being said in French, which was quite a surprise. I would surmise that there must be enough of a French-speaking population to warrant having a French Mass each week.

This pic is from Wikipedia as I can't seem to find my pics of it. :(
Overall, I would say Pondicherry is a lovely place to visit for 2–3 days. There are other places close by too like Mahabalipuram, Auroville, and Chennai is about a 3 hour drive.
You may be interested in reading more about my thoughts on India, I recently write this post on dos and don't in India What not to do in India.