What to do in Mysore for 2 days - stay in a palace!
A Complete Guide to
getting to, staying, eating, seeing and getting around Mysore.

For Starters you may be wondering...Where is Mysore in India?
Mysore is in the south of India, in a state called Karnataka.

How far is Mysore from Bangalore (Bengaluru)?
Mysore is 144 kilometers from the centre of Bangalore.

Here is a map of where Mysore (Mysuru) is in South India.

How to get to Mysore from Bangalore

Option 1: Catch a Taxi from Bangalore to Mysore
You can hire a taxi for the day through any of the apps Uber, Ola or Grab,
or you can book a cab through a travel agent in Bangalore.
Advantages of taking the taxi to Mysore
You are in a comfortable car.
You can stop off on the way as often as you like for food, toilet stops or sightseeing.
The taxi driver will likely be able to tell you about some sights on the way.

Disadvantages of taking the taxi to Mysore
It's a lot slower to drive than to take the train.
The traffic in Bangalore means it will take at least 3 and possibly up to 4 hours.
It will cost a lot more.
The cost of a taxi from Bangalore to Mysore is 2500 to 3000 Rupees (around $60 AUD).
Option 2: Take the train from Bangalore to Mysore
Advantages of Taking the train to Mysore
Speed! If you catch the fast train, called the Shatabdi, it's much faster than driving.
You can leave from Bangalore central station and you'll get to Mysore in 2 hours.
Food. You get food included in your ticket as well as a
1 litre bottle of water on the Shatabdi train to Mysore.
Cost. It's quite cheap, around $6AUD one way for a ticket.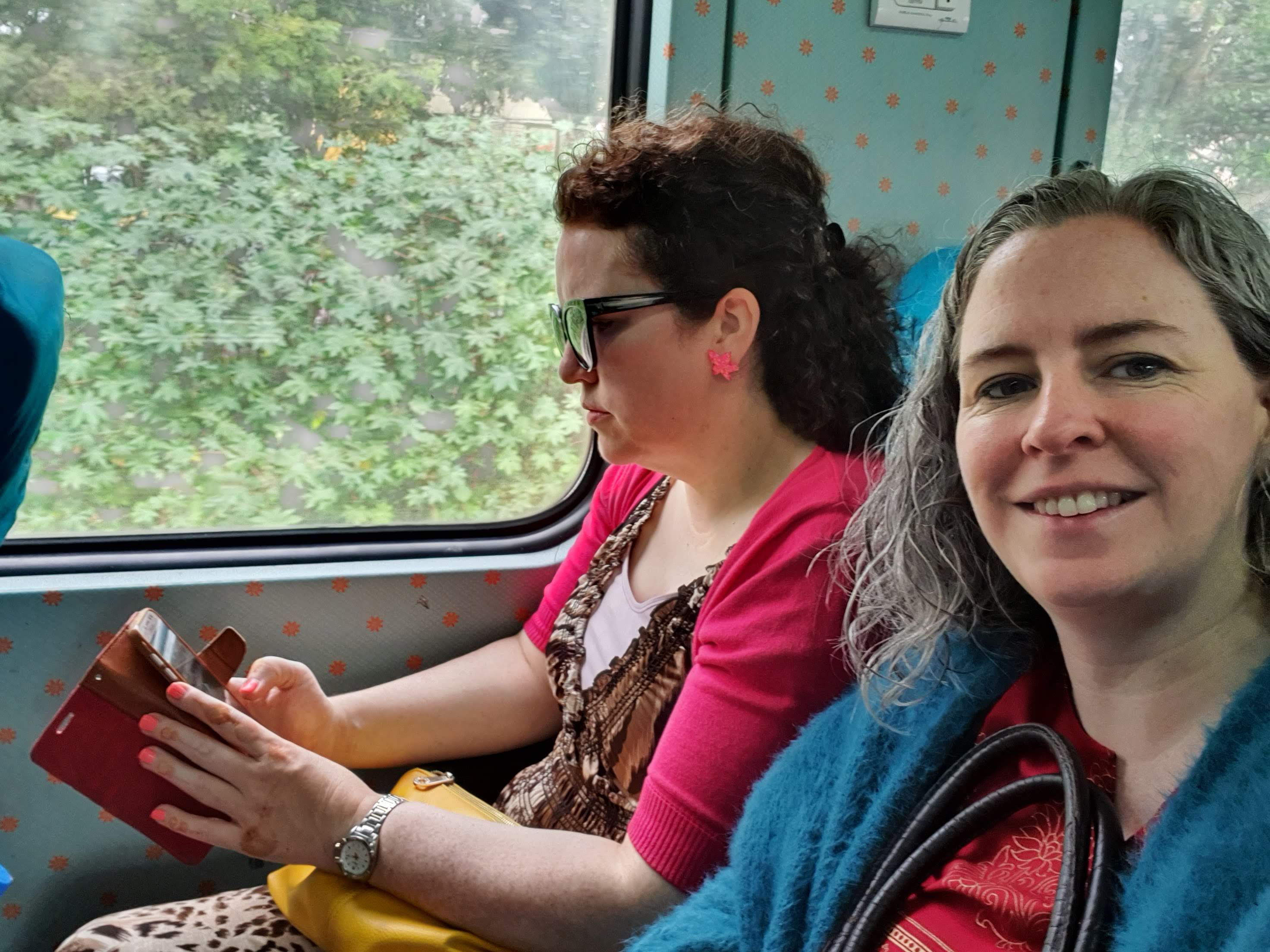 Disadvantages of taking the train from Bangalore to Mysore.
Lack of flexibility. You can't stop or take a side trip if you're on a train.
How do you book the train in India?
You can book through the Indian Railways website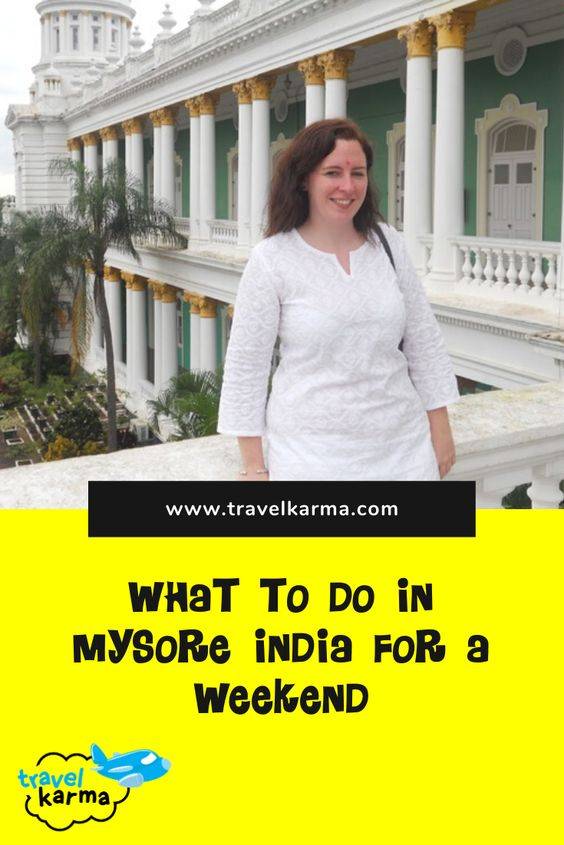 When is the best time to Visit Mysore and Mysore Palace?

Mysore can be quite hot, so I would recommend the best time to visit is winter, which was when I went recently.
We were there on December 5 and 6, and the weather was very pleasant. It was around 26 degrees.
We also found visiting Mysore Palace was not too busy. We arrived at about 3pm and there was hardly any line for tickets, and it was not too crowded inside the palace.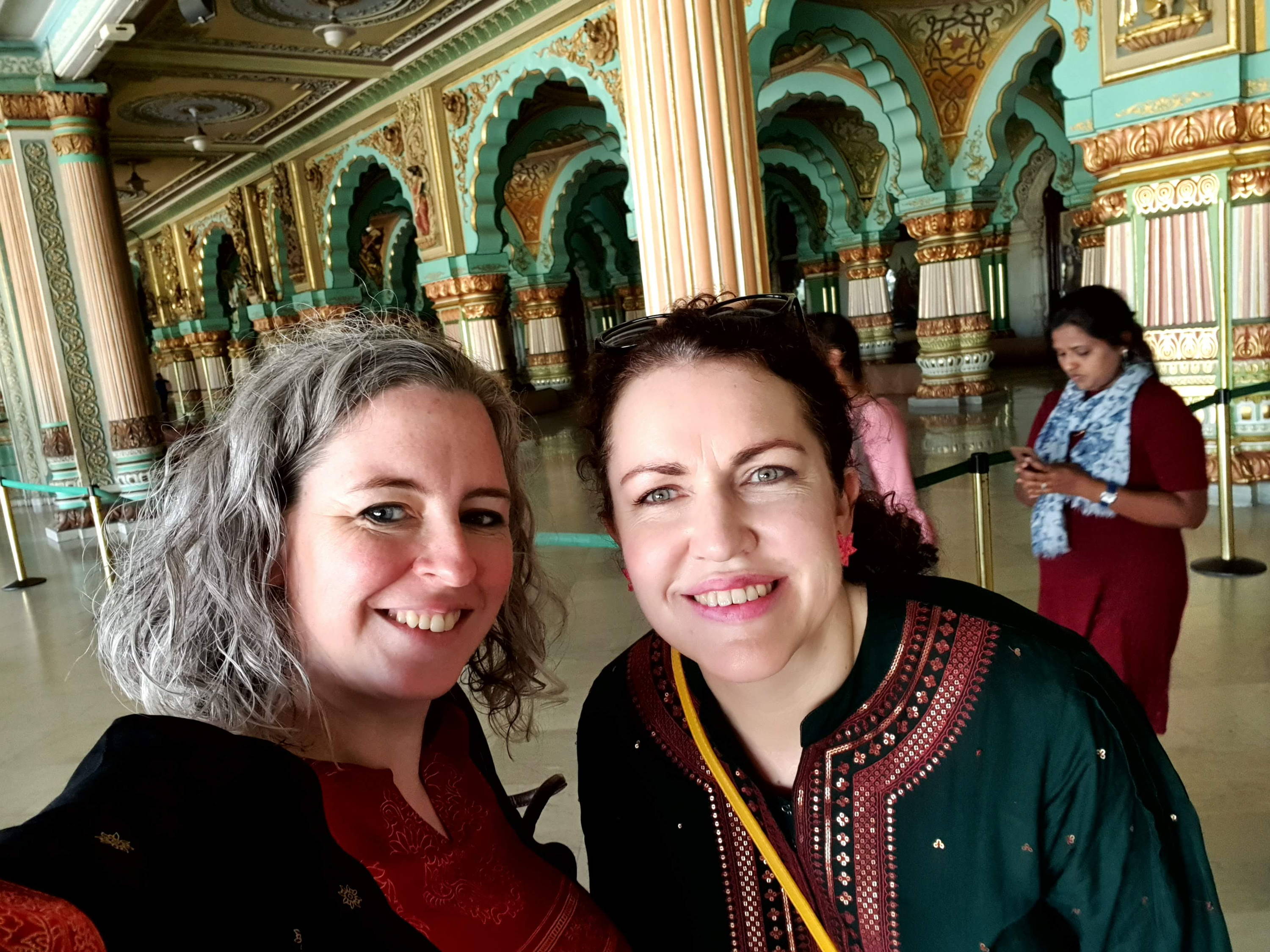 Where should I stay in Mysore?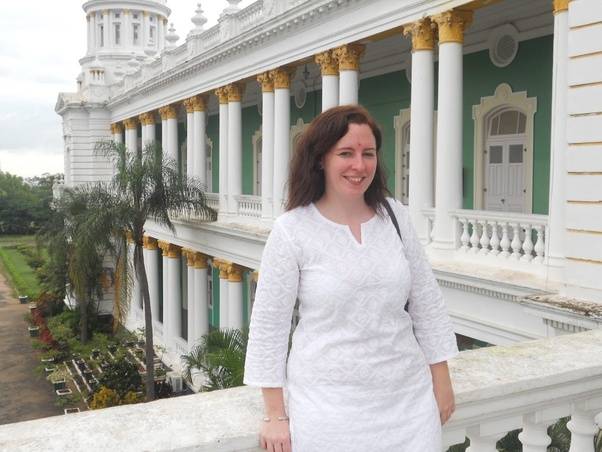 Mysore is quite cool, one of the things I love about it is you can stay in an actual palace.
Lalith Mahal Palace, which used to the Viceroy of India's residence.
The cheapest rooms are quite cheap (by western standards) at less than $100 a night.

You get to have breakfast in the restaurant which looks like a ballroom!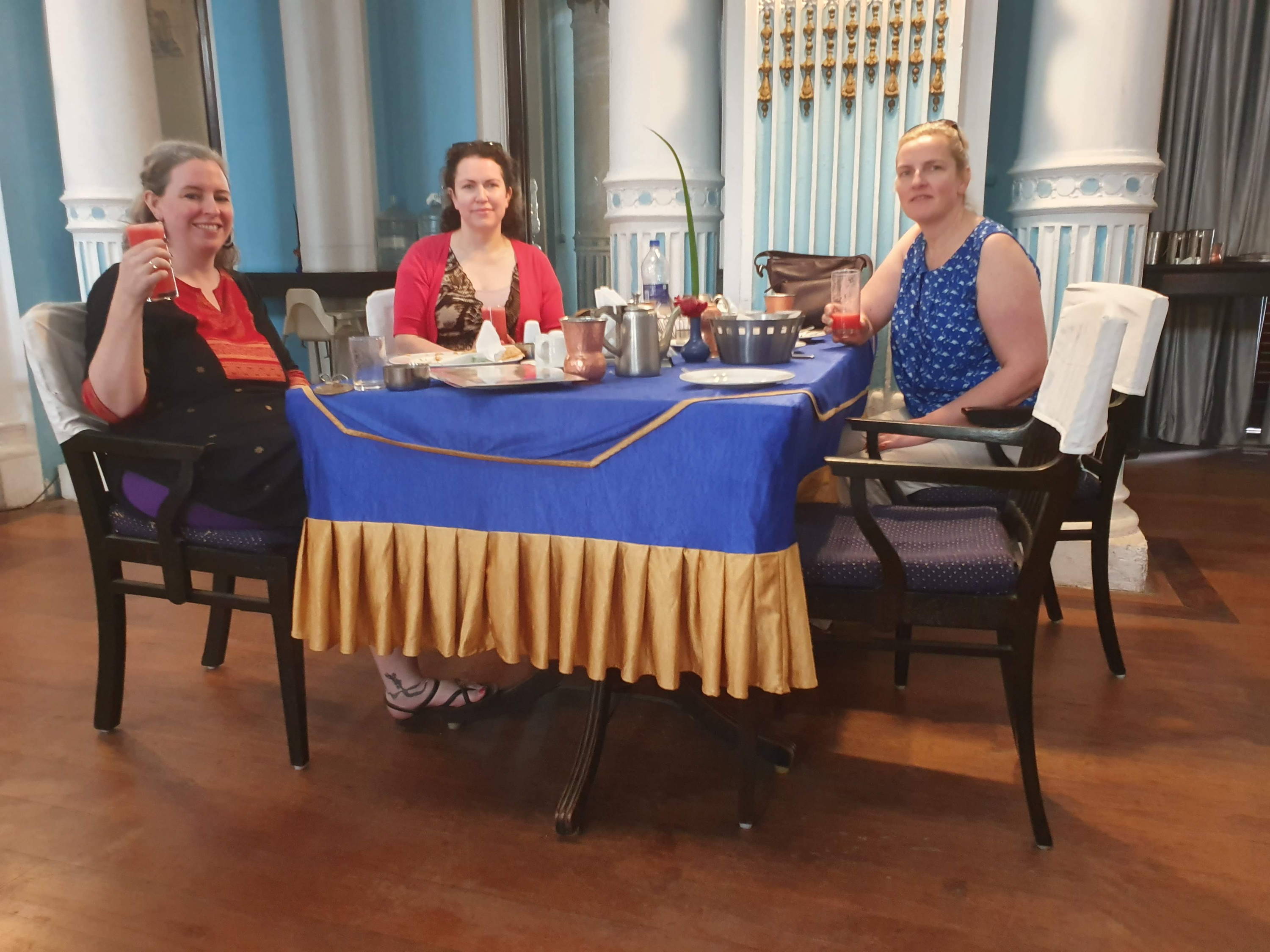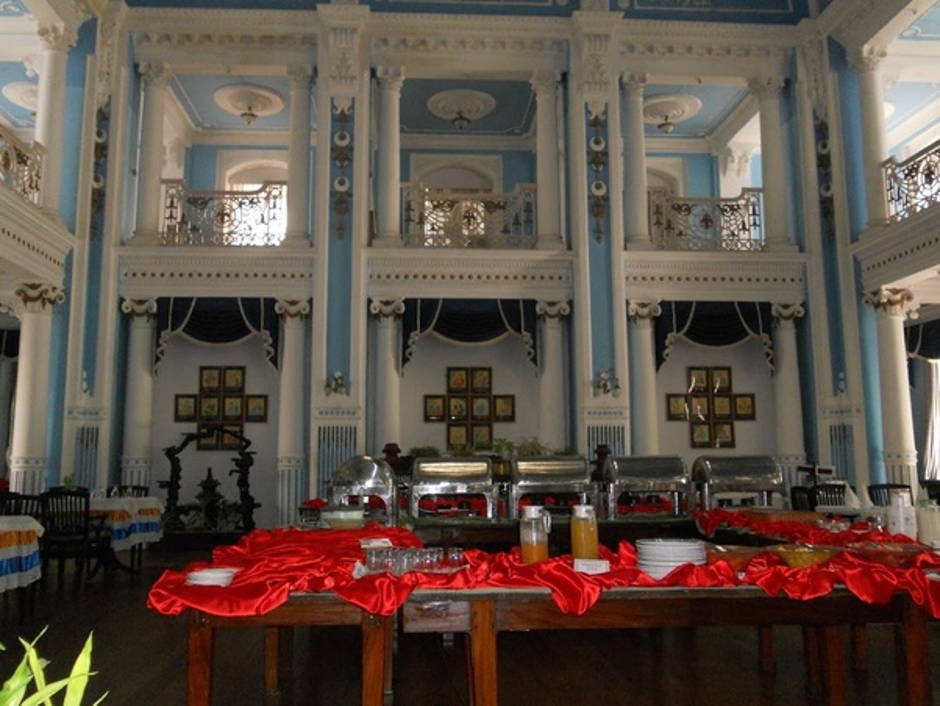 And you can pretend to be a princess in the horse and carriage :)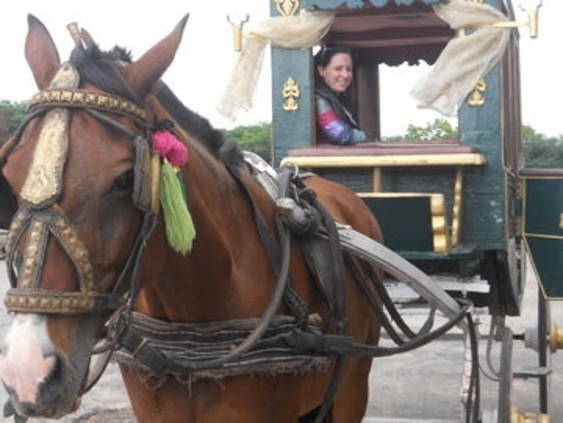 What activities and sightseeing can I do in Mysore?
Mysore Palace
Mysore Palace is definitely the most famous landmark in Mysore. The Maharaja still lives there. I wouldn't go to Mysore without visiting the palace. My friends actually liked the architecture better than the Taj Mahal which they had visited a week earlier.
If you can go on Sunday they light it up the outside of the palace. It's quite breathtaking.
How much does it cost to get into Mysore Palace?
It's pretty cheap to get in, at 50 rupees for an adult, which is around $1 AUD.

How do I get tickets to Mysore Palace?
You can just go straight up to the ticket window at the front of the palace.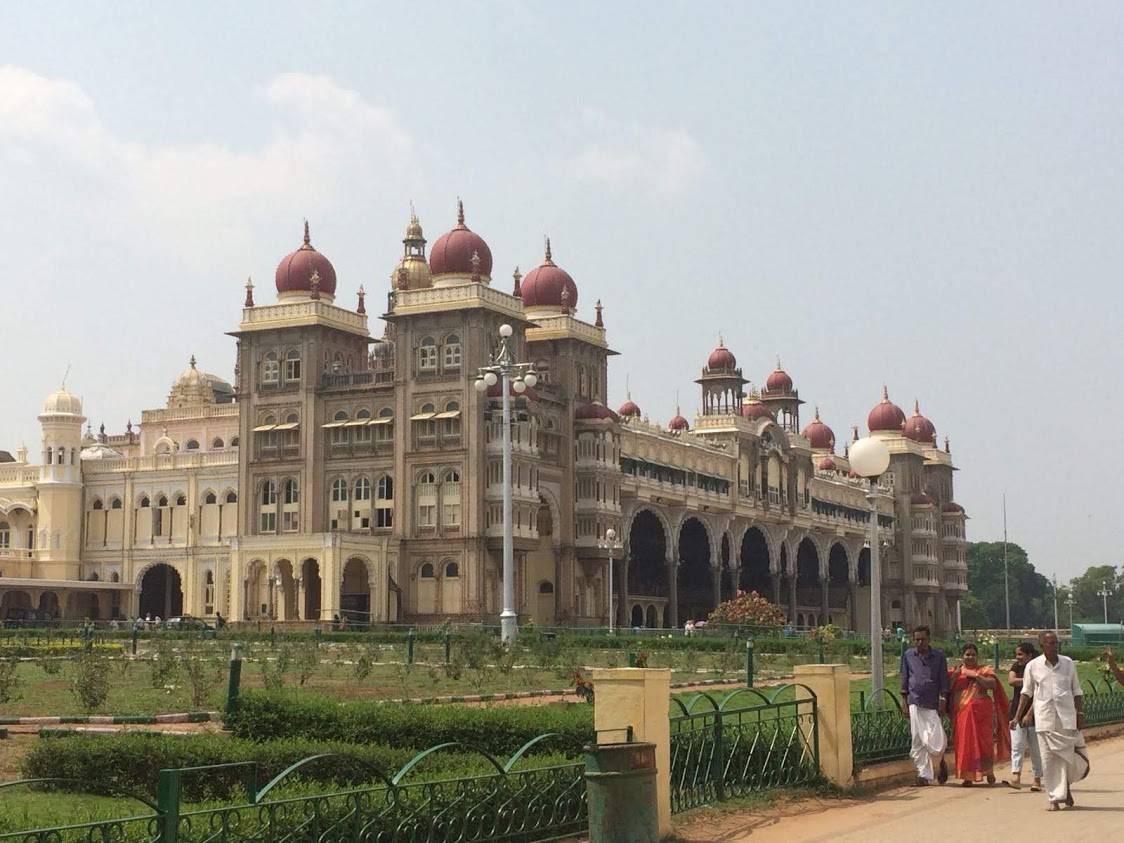 Visit a 1000 year old Temple - Srirangapatna
Srirangapatna is close by to Mysore, which is a temple that is over 1000 years old.
In Australia an old building is 150 years old, so this temple blew my mind!

Where is Srirangapatna?
It is 128 kilometers from Bangalore (20 kilometers from Mysore). So you will need to take a taxi to get there, or go on the way to or from Mysore if you have decided to take a car.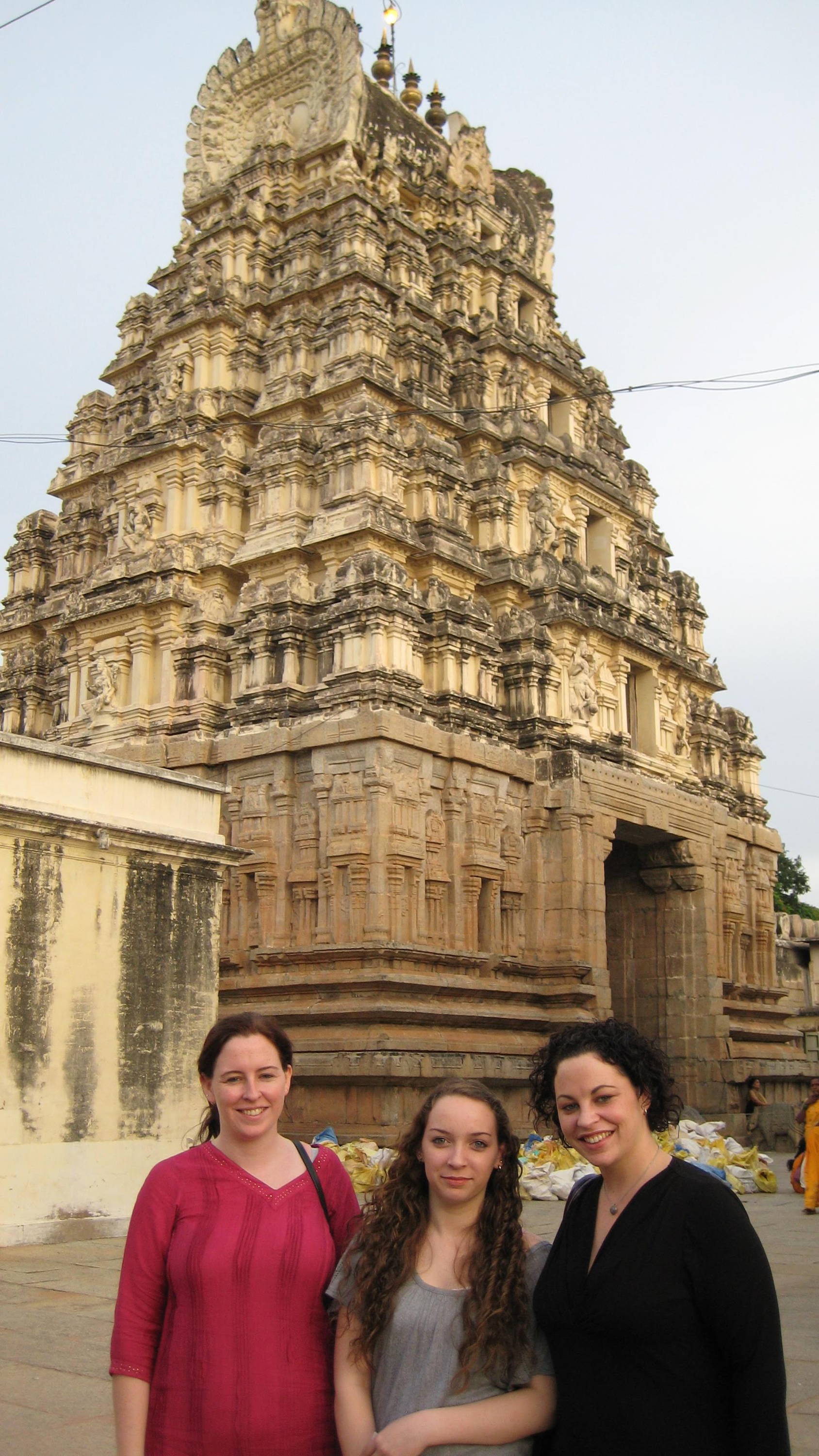 Where are Chamundi Hills?
Chamundi Hills are close to Mysore, just 13 kilometers away. You can catch a taxi to see Chamundi Hills and the Temple at the top.
This is the view from the top of the hills, sorry my image is not great quality,
but you can clearly see Mysore Palace from the Hills.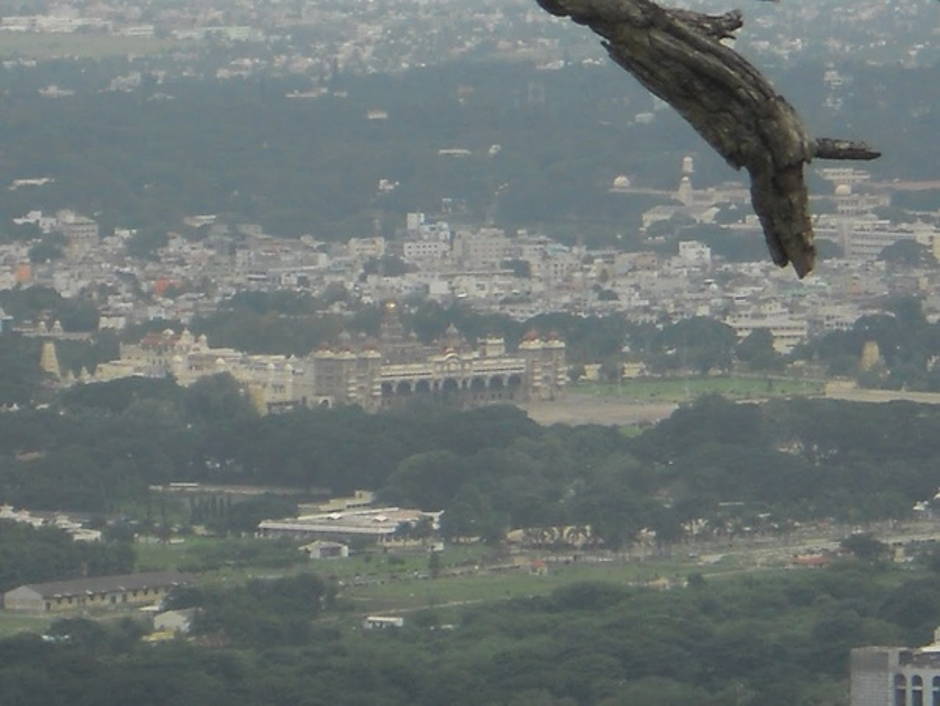 There is also a famous temple at the top of the hill.
You can learn a lot more about the temple and deities here on the official site.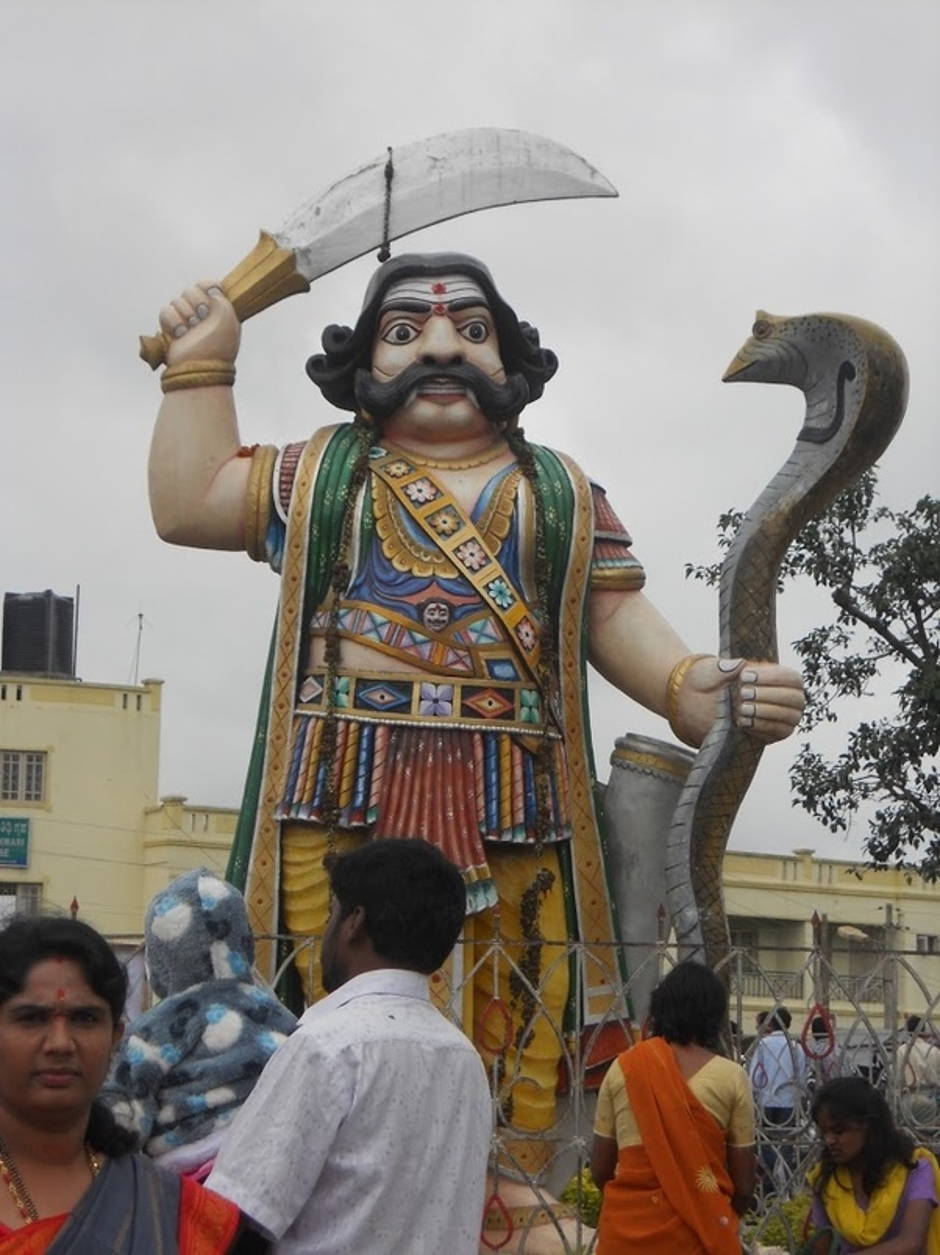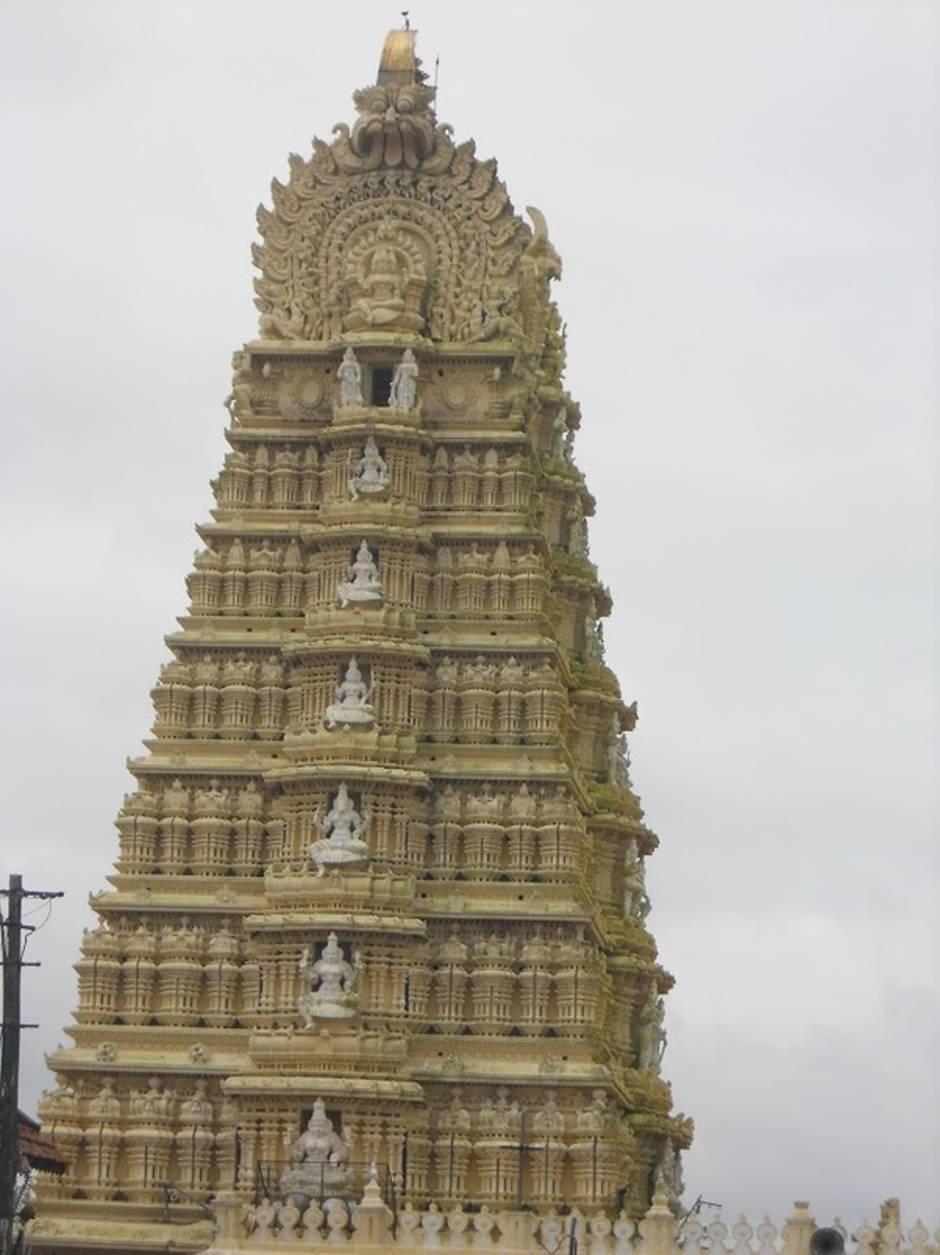 If you like to see animals or are visiting with kids you can visit the zoo, but be aware that it's not up the same standards of a zoo in the West. The animals do look healthy and well taken care of and most have a fair amount of space and some greenery.
Mysore Zoo has 168 species and is officially called the Sri Chamarajendra Zoological Gardens.
How much does it cost for a ticket to Mysore Zoo?
It costs 50 Rupees to enter the Zoo for an adult and 30 Rupees for a child. (50 rupees is around $1 AUD).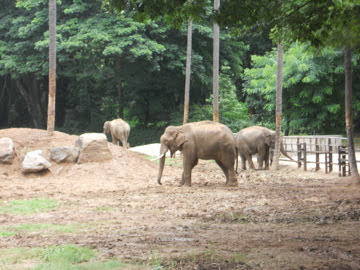 What special food is there to eat in Mysore?

If you are interested to try local food in Mysore, Mysore Pak is well known, as is Mysore Masala Dosa.

What is Mysore Pak?
Is a sweet made from Ghee (clarified butter), sugar and flour.
It's kind of like fudge, but a little more crumbly.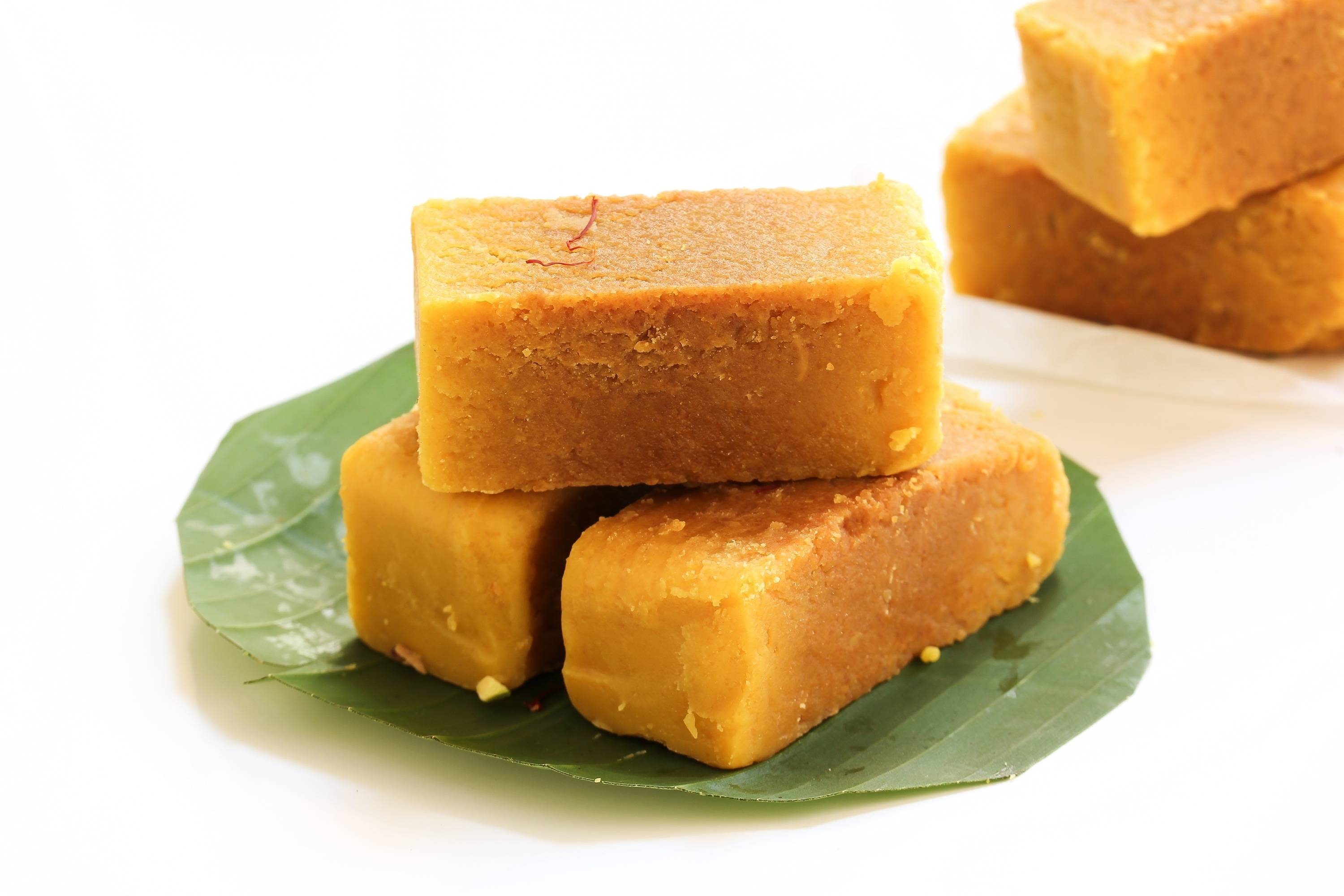 Where can I get Mysore Pak in Mysore?
You can get it at Sri Mahalakshmi Sweets, which has several branches around Mysore. I would also recommend asking your cab driver as they will know a place that's close by with good Mysore Pak.
Mysore Masala Dosa
Firstly there is the regular (yummy!) Masala Dosa is a like a savoury pancake made from lentils and fermented rice. The Masala part is served inside the dosa; it's a mix of smashed potato with curry leaves, salt and other spices. You'll find chutney and sambar (a lentil curry) served on the side of your dosa.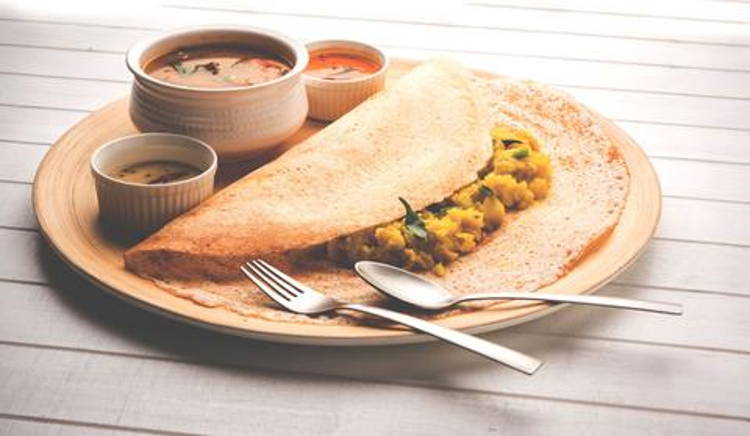 This is regular Masala Dosa
The part that's different about a MYSORE Masala Dosa, is the paste that is spread inside the dosa. It's made from chillies, onion, garlic and coconut.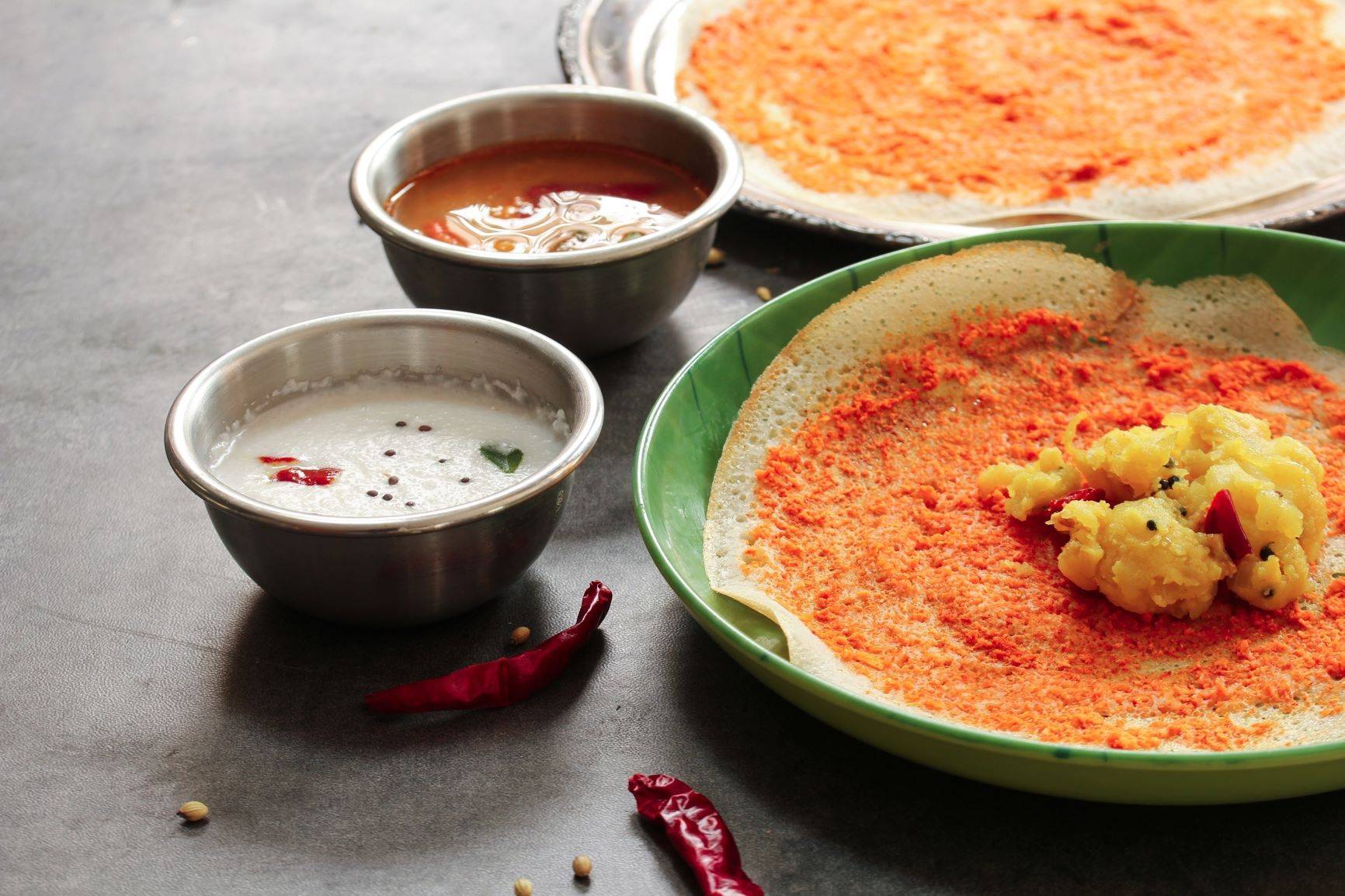 This is Mysore Masala Dosa, you can see the red chutney on the dosa.
Where can I get Mysore Masala Dosa in Mysore?

Gayatri Tiffin Rooms in Mysore is very famous for the best dosa (and other foods) in Mysore. Your taxi driver will know the location as it's very well known.
Looking for Western food options?
I was traveling with two friends who both had slightly dodgy tummies and were trying to avoid spice, but I wanted some local Karnataka food, so I found the best option!We went to the buffet at the Radisson Blu which was great and cost about $20 AUD.
It had lots of options soup, pasta, bread with no spice, and then biryani (my favourite!), curries and lots of other options. It was less than $20AUD per person, so I felt it was a good option to keep us all happy.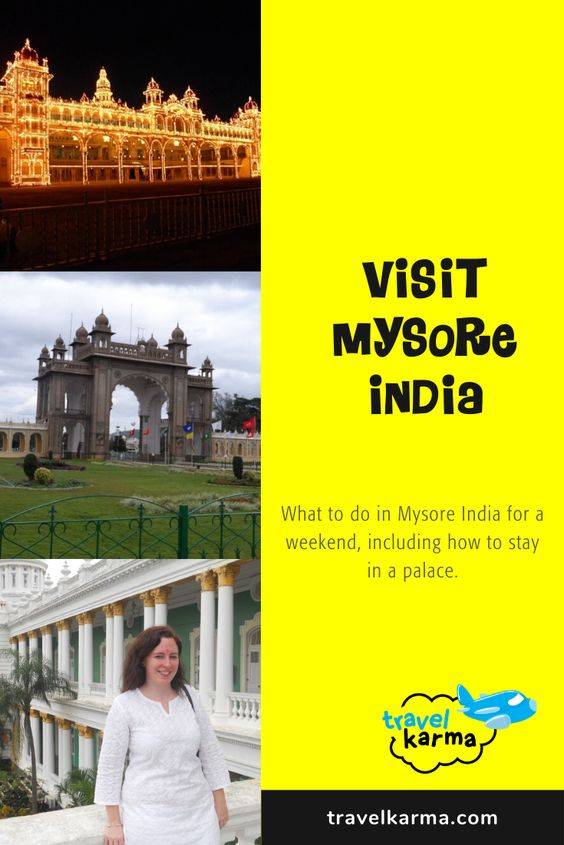 How to get around Mysore.

My best recommendation would be to use Grab, Uber or Ola app's to get a taxi. Just get the app on your phone. I chose the cash option for paying when I was there and it worked fine with the same version of the app's that I use in Australia.
Enjoy your travels in Mysore!
Comment below what was your favourite part of Mysore?



Looking for tips on do's and don't in India?