How to Survive the flight without a baby bassinet
Are you planning a trip with your family in 2020?
I've traveled overseas dozens of times with my kids since they were newborns. In this time I've been through the planning process and have it down pat.I'm sharing my trip planning checklist with you, to make your travel planning calmer and reduce your stress in the process.
It includes steps from 3 months before (vaccinations, passports, travel dates, flight and accommodation) up until the day you leave including a checklist of what travel documents to tick off before you leave the house.

It can happen, It happened to me. I was flying back alone from Thailand with my daughter from Thailand when she was 11 weeks old. My husband was stuck in India as he didn't have a permanent visa yet for Australia.
I had called in advance to book the bassinet, but when I got to the airport they told me there were 8 (!) babies on the plane. Some had checked in before me, so even though I had been assured on the phone that I had a bassinet booked, I missed out.
Was the flight a disaster without it? Luckily no.
I was lucky that the flight was not completely full. So as a back up plan, they let me bring my capsule/carseat on the flight. There was a spare seat beside me, so I put it on the seat and put my daughter in the car seat. She actually slept quite well in there, so this would be my number 1 back up plan if you don't have a bassinet.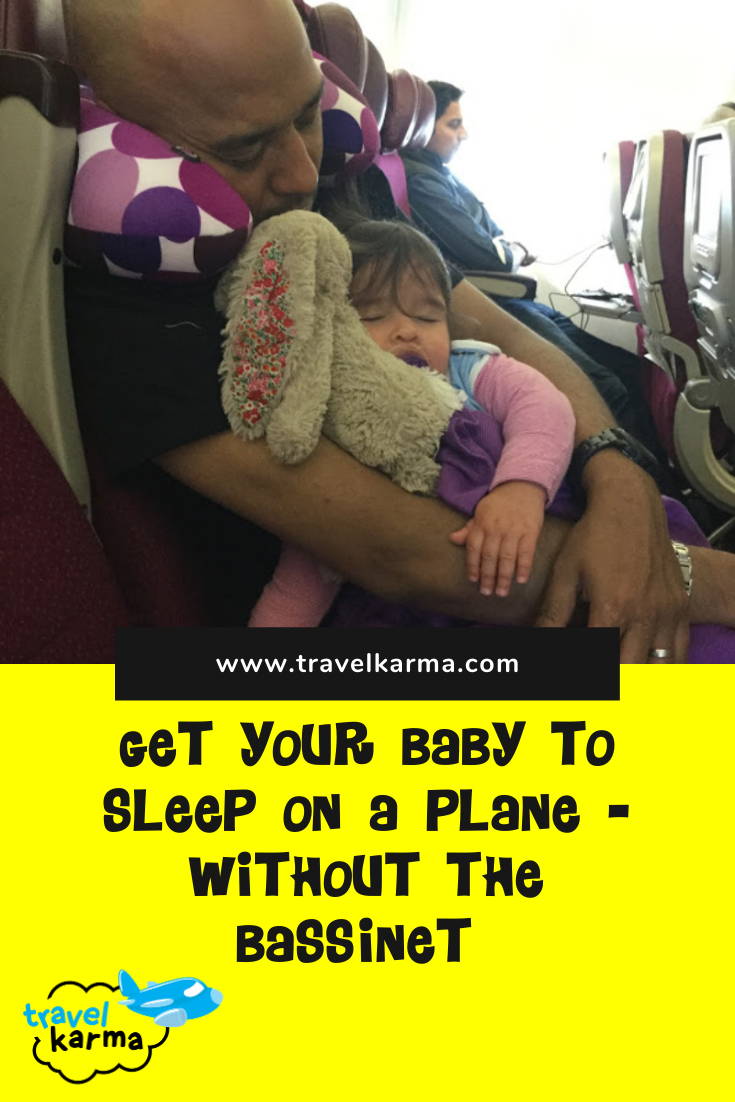 Are you traveling soon with a baby?
Make sure you have everything you need on the flight, and on the rest of your trip.

Comment below, did you get a bassinet? If not how did you survive the flight?